Want to see more historical and natural sights like forts, flora and fauna, waterfalls, villages and local life? We offer road tours with either set itineraries or tailor-made tours. No tour is ever the same!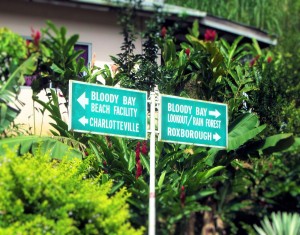 Island Tour – half day
Take a refreshing swim in the natural fresh water pools of one of our waterfalls, see a designated UNESCO World Heritage site and the oldest legally protected Main Ridge Forest Reserve, stop off at picture-perfect bays such as Englishman's Bay and visit the charming fishing village of Castara. – max 4 persons
Price: US$50 per person (morning or early afternoon)
Single person supplement US$20 extra
Includes: soft drinks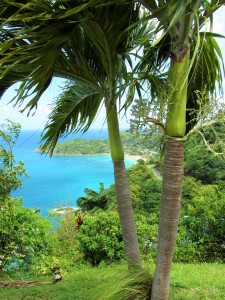 Island Tour – full day
Same itinerary as the half day tour including a tasty local lunch along the way. We continue up along the Caribbean coast to see historical Bloody Bay, visit the northern-most fishing village of Charlotteville and pass through Speyside from where you can see the islands of Little Tobago and Goat Island. 
Price: US$95 per person (max 4 persons)
Single person supplement US$20 extra
Includes: soft drinks and lunch