We offer full day tours with a beach barbecue or snorkelling trips for just a couple of hours to suit your needs. Take your pick!
Transport is available from/to your accommodation on request.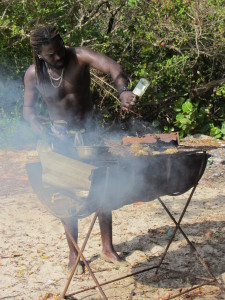 Full day coastline tour with beach barbecue
Cruise along the Caribbean coast towards Castara enjoying the beautiful views and scenery, stopping off in secluded bays to snorkel or simply sunbathe – the choice is yours.
Along the way we may be lucky enough to see dolphins, turtles, sting rays and even turtles. Try your hand at fun fishing to catch fish for our barbecue.
After a pleasant cruise, enjoy the atmosphere of your own desert island beach barbecue with a few drinks and food, including freshly prepared grilled c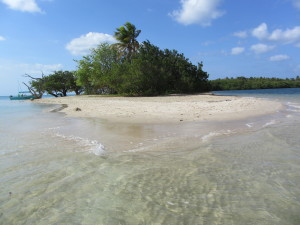 hicken and/or fish (your catch of the day perhaps?).
To complete the day, we take you to our unique Nylon Pool where we put down anchor to enjoy some last drinks and "lime" in the shallow crystal clear waters.
Don't forget your cam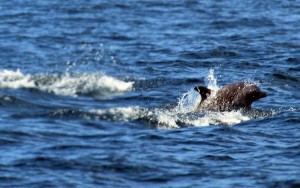 era, sunscreen, swimwear, sunglasses and towel!
Price: US$90 per person
Duration: full day from 10.30am-5pm
Includes: Snorkel gear, beach barbecue, rum punch, beer, soft drinks/water
This tour can also be chartered privately. Please contact us for more details.
Half day snorkel tour
Snorkel tour up the Caribbean coast stopping off at 2 or 3 spots where you can find numerous colourful species like angel fish, butterfly fish, bluehead, blue tang, filefish and parrot fish to name but a few. You might even be lucky enough to see some turtles and sting rays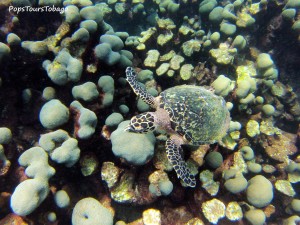 .
We then take you to the Nylon Pool to enjoy the shallow crystal clear waters for a final swim and "lime".
Don't forget your camera, sunscreen, swimwear, sunglasses and towel!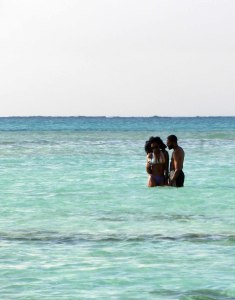 Price: US$75 per person
Duration: half day from 10.30am-2pm
Includes: Snorkel gear, soft drinks + snacks